Product Management Courses
What Does Good Product Management Look Like For My Organization?
The number one reason you take a product management training course is to learn what world-class product management looks like for your products and your organization so you can deliver higher value products that keep new buyers coming and current customers paying.

Here's the deal. If you're a product manager, the number one thing that makes your job so difficult is everyone thinks they can do it better than you because they think they know the market and customers better.

Imagine that your product management team understands the market and the customers better than all other disciplines combined, and that knowledge commands the respect and trust of all stakeholders, including executives.

That's the number one goal of our personalized product management courses. We'll teach you how to do it for your products, your markets and your customers with hands-on learning so that everyone understands what goes into your product decisions and trusts them (even though they may not agree)!

That level of market and the customer knowledge is also the key to strong alignment with design and engineering teams, simplifying execution and delivering higher-value products customer love.

Our hands-on personalized product management courses combines the best of all the best practices from all other frameworks, fine tunes them for B2B/B2B2C with common terminology and makes them simple to understand and adopt.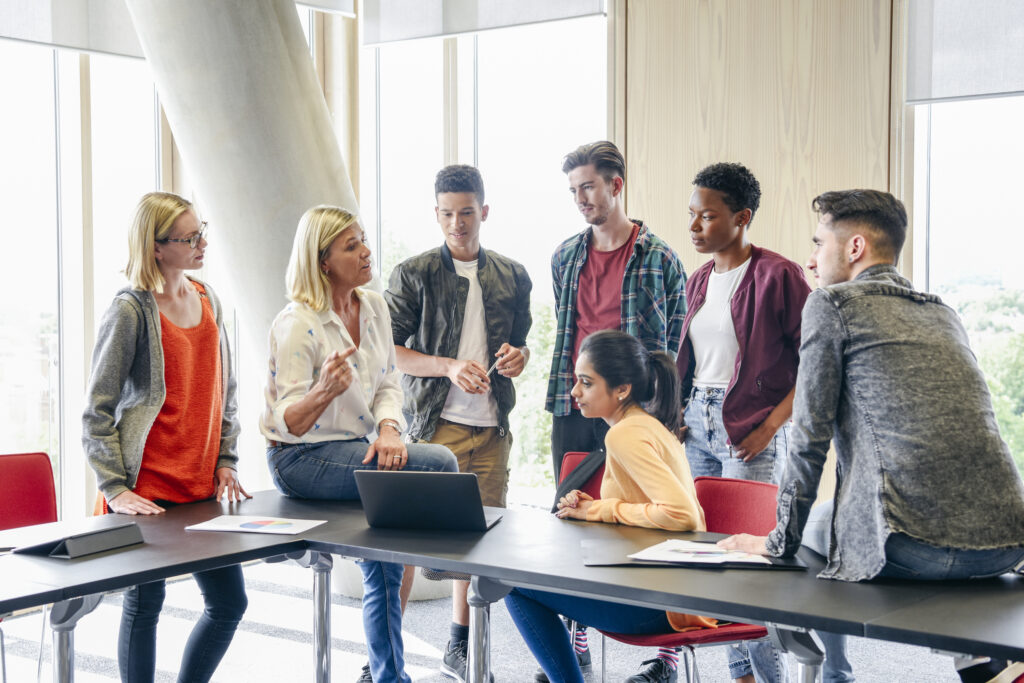 PERSONALIZED PRODUCT MANAGEMENT COURSES & CERTIFICATION
Hands-on Learning. Your Products. Your Markets. Faster Adoption & Results!
Recently formed product management teams, this course will teach you the easiest way possible to learn the basics, get everyone on the same page, lead more, react less and scale for growth. 

Product portfolio management is like an express MBA program for product management teams feeling the heat to differentiate and drive new growth in a crowded (commodity) market. 
101 Basics

Foundational Skills

101 Basics

|

Foundational Skills

Product Management 101 Basic Skills: Build a Solid Foundation for Growth

This hands-on workshop gives new and recently formed product management teams the simple basics to work smarter, not harder. Get your team on the same page with a common baseline of skills, best practices, terminology, and artifacts that give you a solid foundation to grow at scale.

Learn how to create higher value products with less effort so you can grow your market share, retain more customers, and grow wallet share. You'll gain stronger market and customer knowledge than all other disciplines, the key to leading more than reacting!

Start with customer outcomes, not problems. It simplifies everything!

Self-Study: 30-Day Subscription, $999/person

141 minutes of video + exercises




Target Markets

Introduction to Outcome-Based Product Management

LESSON 1: Segment Your Markets


A clear definition of WHO simplifies every product decision.


LESSON 2: Formalize Voice of Customer (VoC) Structure


A holistic view of the customer drives all product decisions.


LESSON 3: Facilitate Customer Discovery Meetings

Using customer outcomes to uncover the "real problems."


Value Foundation

LESSON 4: Create Outcome-Based Customer Personas


Make customers quantifiably better at whatever they do.

LESSON 5: Gather Top-Down Business Requirements

The key to consistently delivering strategic value.

LESSON 6: Create Outcome-Based Stories & Journey Maps

Solving problems that impact the right outcomes.


Market Opportunities

LESSON 7: Outcome-Based Competitive Analysis

Compare the value of outcomes instead of features.

LESSON 8: Outcome-Based Enhancements & Priorities

Quantify every enhancement and simplify prioritization.

LESSON 9: Quantify the Value of Products & Solutions

Value to the customer and value to your organization.


Priorities

LESSON 10: Create Data-Driven Product Roadmap


Clear product vision, market data, stakeholders on-board.

LESSON 11: Create Outcome-Based Product Backlogs

Start with outcomes and end with features.


Execute

LESSON 12: Estimating & Sprint Planning

The simplest most accurate technique you'll ever learn.

LESSON 13: Execution Best Practices

Proven techniques that lower everyone's stress.

LESSON 14: Execute Readiness, Rollout & Launch

Don't shortcut the steps that guarantee market success.

LESSON 15: Structure a Team for Outcomes

Structuring the WHAT & WHY to complement the HOW.

LESSON 16: Getting Started

The fastest way to get a few quick wins.

Online Certification Exam

CERTIFICATION

Take the exam at your convenience.
2-hour online open-book exam.

35 multiple choice questions.
25+ correct answers for a passing grade.
501 Portfolio

Differentiate & Grow

501 Portfolio

|

Differentiate & Grow

Pre-requisite: 101 Basic Product Management

Portfolio Management 501: Advanced Skills to Establish Market Leadership


If your product management team is feeling the heat to drive new growth, this product portfolio management course will make it easy for you to identify your most lucrative market segments and leverage the value of your portfolio to deliver higher value customer outcomes (solutions) that accelerate growth.

It's like a crash MBA course for B2B product portfolio management, except it's simple!



Market Analysis

Introduction to Advanced Portfolio Management

LESSON 1: Advanced Market Sizing & Opportunity Analysis

How big is the pie, and what's a realistic share for you?

LESSON 2: Create a Portfolio Heat Map

A simple visual to find white space for growth.

LESSON 3: Create Executive Personas


Watch the value targets for executives magically appear.

Portfolio Analysis

LESSON 4: Analyze Quantitative Portfolio S.W.O.T.


Inside the numbers tells you what the market thinks.

LESSON 5: Analyze Qualitative Portfolio S.W.O.T.

The market's perception of you might be right, or not!

LESSON 6: Competitive S.W.O.T. Analysis

How well your portfolio stacks up in each segment.


Market Opportunities

LESSON 7: Facilitate Customer Advisory Board Meetings


A clinic for gathering the highest-value business needs.

LESSON 8: Gather Strategic Business Requirements

They shape priorities across your entire portfolio.

Portfolio Strategy

LESSON 9: Create a Customer-Facing Portfolio Vision


A clear and common value destination for all products.

LESSON 10: Quantify & Prioritize Market Opportunities

Objective decisions based on quantifiable value.

LESSON 11: Create a Portfolio Strategy & Roadmap

A single vehicle for communicating strategic direction.

Execute

LESSON 12: Establish parameters for each product roadmap

Keep all product roadmaps aligned to the portfolio strategy.

LESSON 13: Structure a Portfolio Product Organization

Structure for growth by market segment.

LESSON 14: Get Started

How to get a few quick wins.
101 Basic Product Management Skills
Get Certified in 30 Days or Less!
5 Sections, 20 lessons, short videos, simple templates.
Certification exam included.
Each section $249, Entire course $999.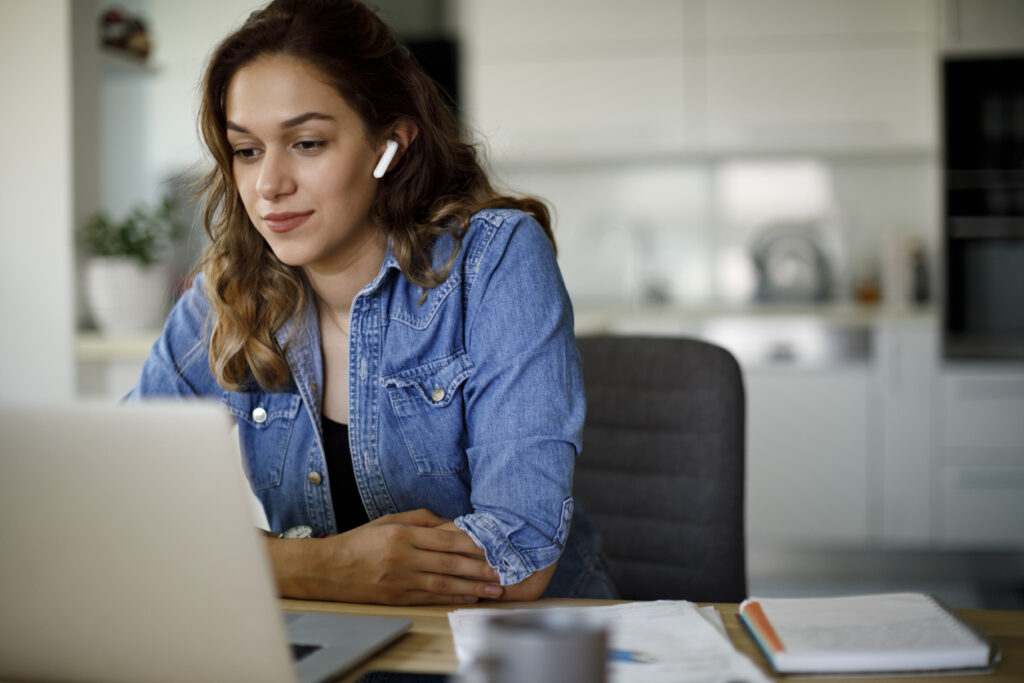 Hands-On Personalized Learning
Personalized case studies for your products and your markets.
B2B and B2B2C examples that are relevant to your business.
Breakout sessions and collaboration with team members.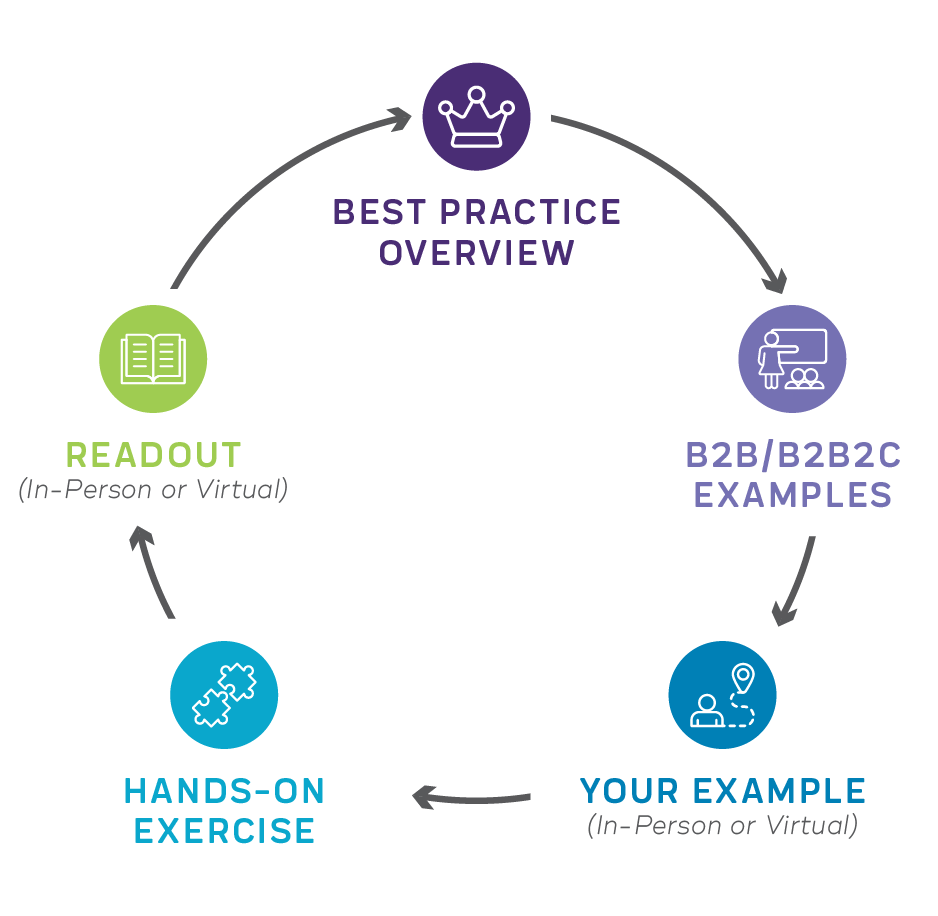 Product and Career Success
My top priority is that you understand how to apply B2B product and portfolio management practices to your everyday job, your products and your markets. That's why we do it together in the classroom so you won't have to figure it out after the training.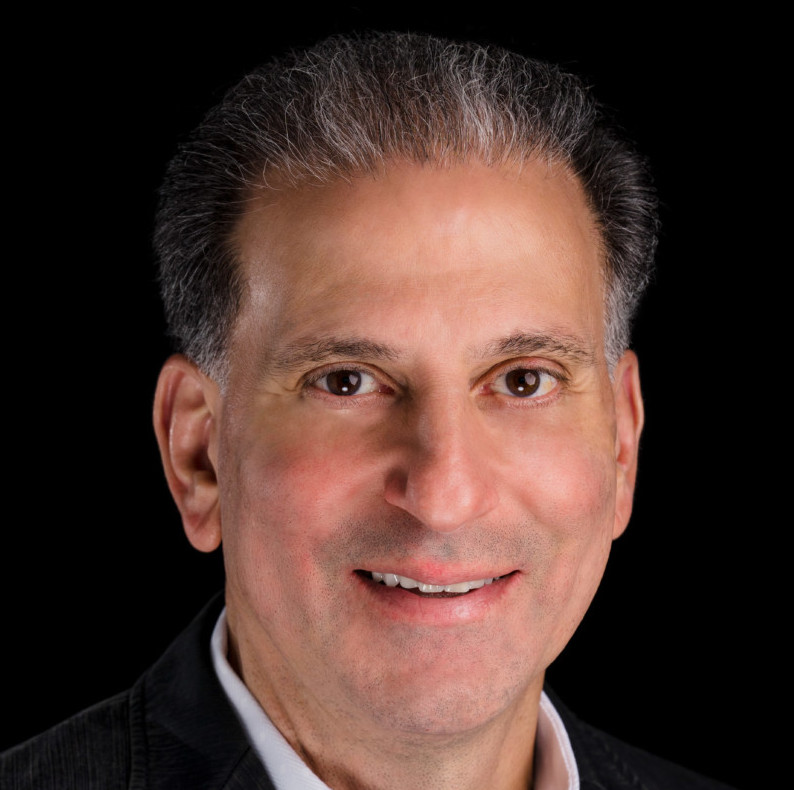 THE BEST OF THE BEST PRACTICES
No Silos. No Redundancies. No Inconsistencies.

How many product management frameworks can you realistically adopt while handling all the responsibilities of your job and still keep your sanity?

If you're feeling completely overwhelmed by all the product management frameworks, agile frameworks, continuous discovery frameworks, Jobs To Be Done frameworks, positioning frameworks, launch frameworks and on and on, you're not alone.
Our B2B Product Management Framework combines the best of the best practices, fine tunes them for B2B/B2B2C and makes them simple to understand, adopt and integrate into your daily work streams.
We've done the hard work to make it simple for you!