Top-Down Customer Discovery
Uncovering THE BIG WHY!
If you're going to build, market, sell and deliver solutions with strategic customer value, it's imperative you understand what's driving your target customers from the C-suite all the way down to the people doing the work the trenches. Otherwise, your risk of missing the mark on all fronts goes way up.
The fix is simple!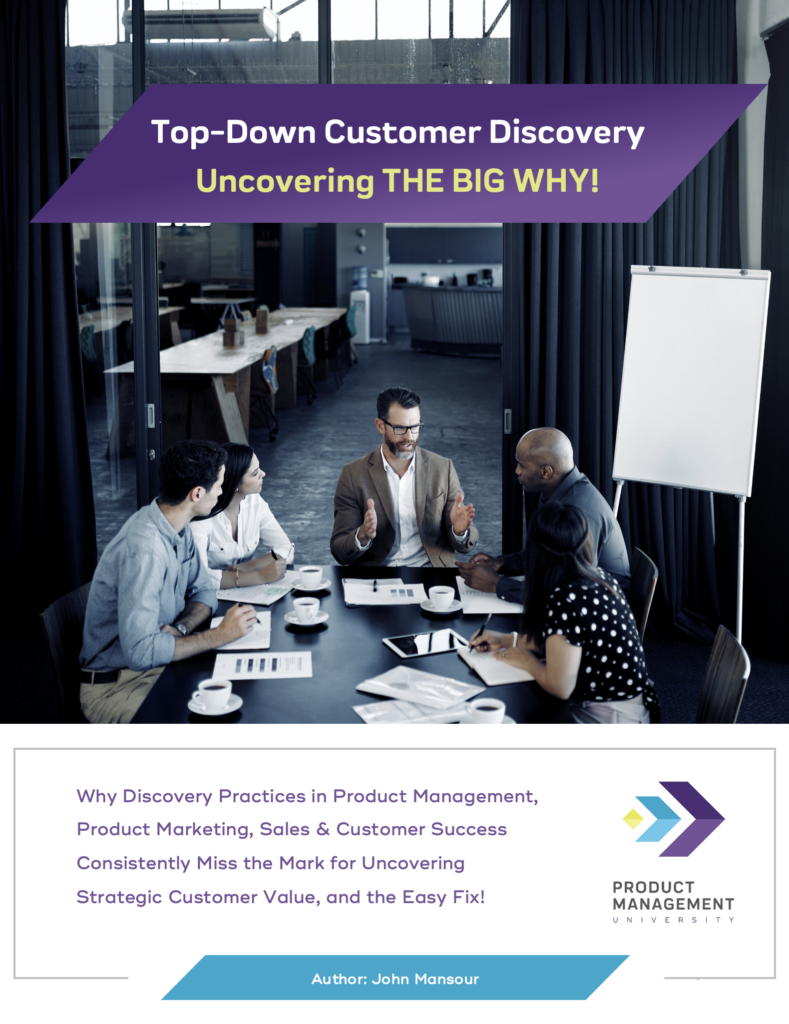 Simplicity & Personalization!
Customer outcomes are the starting point for everything.

Finding their biggest problems has never been easier!

Hands-on training personalized to your products and markets.

You'll know exactly what good looks like for you because we do it together.

Unique best practices for B2B/B2B2C.

Skills that open more career doors for you than any other program.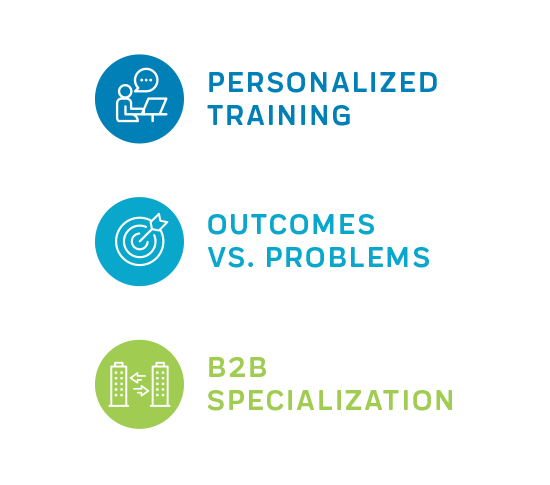 Training Courses & Certification Online, On-Demand & Onsite
Start With Customer Outcomes, Not Problems. You'll Never Miss!
All Disciplines Aligned. No Silos!
Customer Outcomes Drive Everything!
Imagine how high your ceiling can be when products, marketing, sales and customer success teams are aligned to a common set of customer outcomes with quantifiable strategic value.
There's only one framework that's got you covered across all disciplines with basic, intermediate and advanced skills. You'll never have to ground your team again to switch to another framework!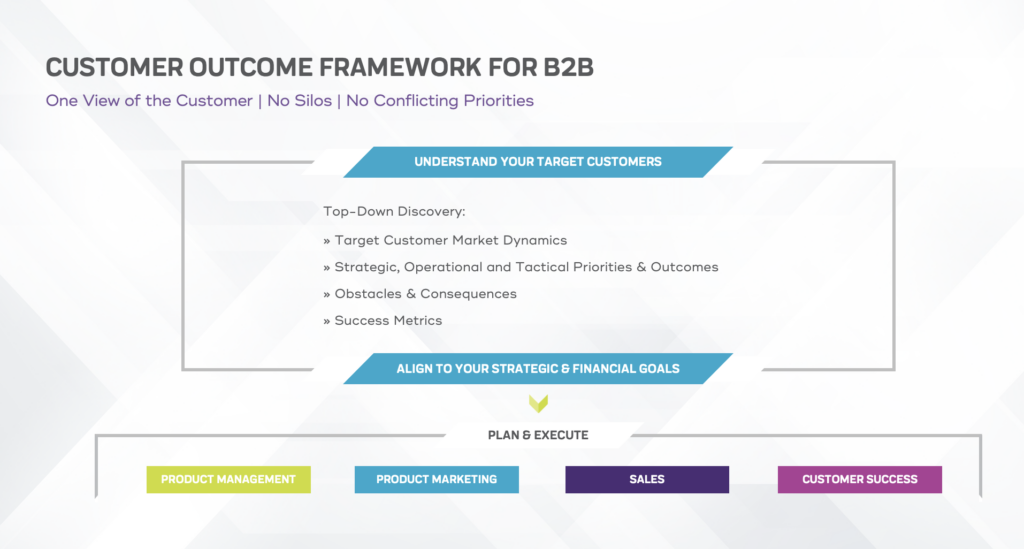 Best Practice Publications for B2B
Product Management | Product Marketing | Product Demos | Customer Success
Immerse Yourself in B2B Value Skills!