Webinar Archive: Using a Customer Outcome Model to Meet the Flat Economy Head On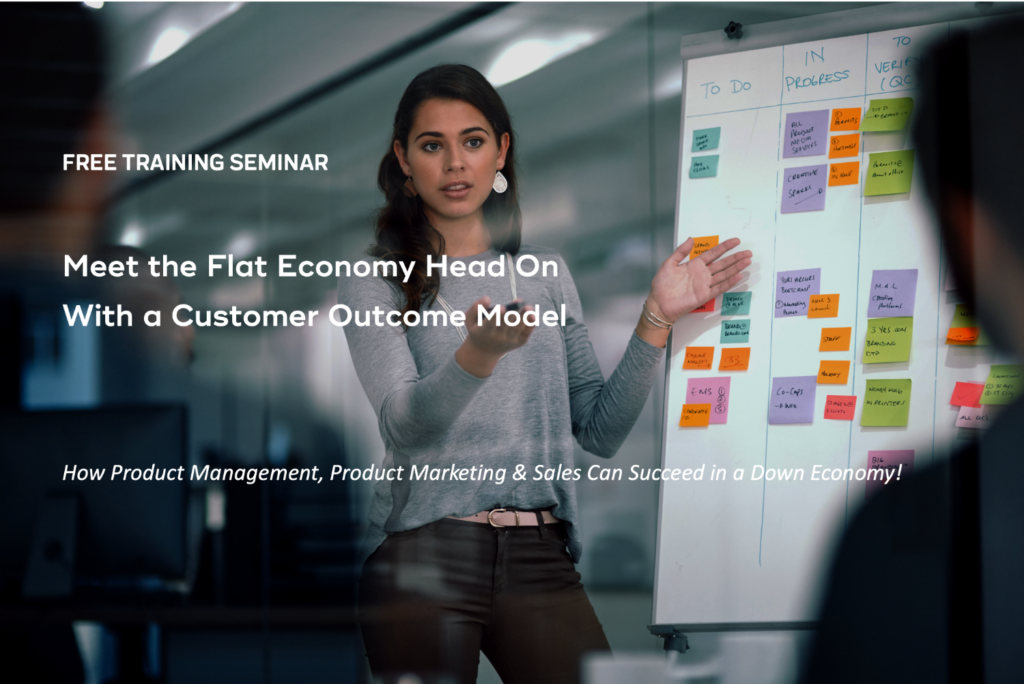 The flattening economy or threat of a recession can force your target customers into do-nothing mode, and that's bad news for everyone.
Learn what a customer outcome model is, why it's easier than anything you're doing now, and how product management, product marketing and sales can use it to meet the down economy head on, uncover new value opportunities and still drive growth.
Recorded on January 4th 2023.
by John Mansour on January 5, 2023.