How to Make a Product Demo Video That Converts Leads to Customers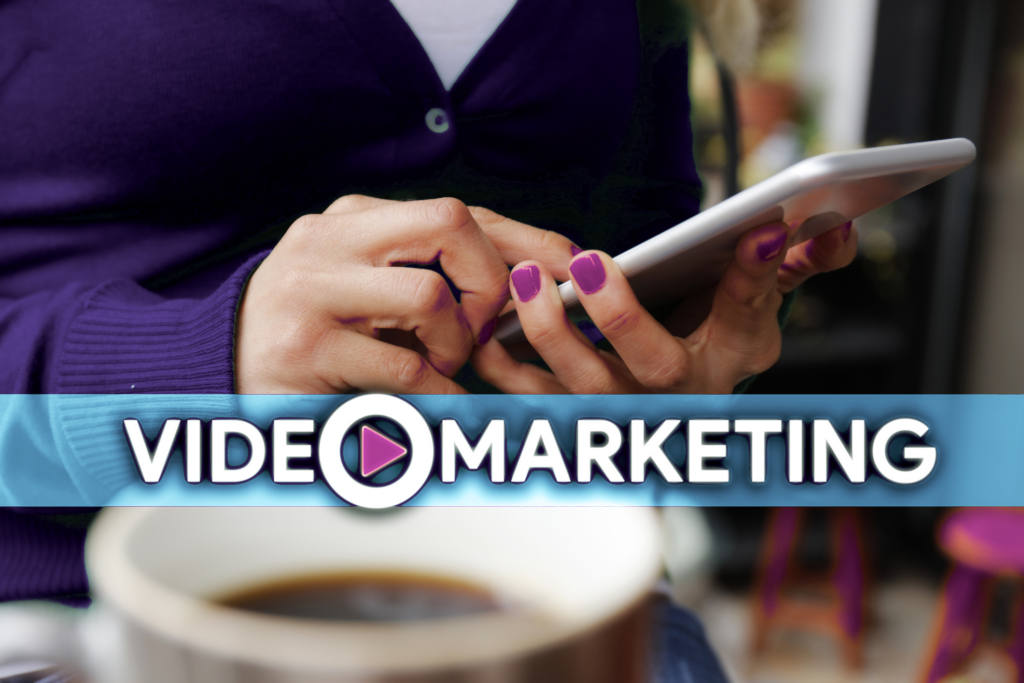 In today's marketing environment, video content is king. In B2B, an effective product demo video can either make or break your sales pipeline.
According to research by Wyzowl, "88% of people say that they've been convinced to buy a product or service by watching a brand's video." Even if your product is not one that offers a free trial or can be purchased online, marketing studies show that the buying decision is heavily influenced by first impressions of your product.
In this post, we'll explain just how beneficial a product demo video can be and how to construct your demo to get the best results.
What is a Product Demo Video?
A product demo video is a 2-5-minute video that shows your product in action and demonstrates the product's value to your customers. The demo video might consist of someone giving a presentation about your product or a stylized rendering of your product in action.
No matter the method, the key to a good product demo video is to tell a story that resonates with your target customers. The best way to do that is to tell your story with conviction and make statements you know they'd agree with. It speaks to your credibility.
Why Make a Product Demo Video?
In business-to-business, product demo videos create high-quality sales pipelines and help convert trials into paying customers. Video by itself is a powerful marketing tool, with a vast majority of users preferring to watch a short video rather than read about a product or talk to a salesperson in the initial stages. An effective product demo boosts interest in your product and makes users more likely to take the next steps in the sales process.
How to Make a Product Demo Video
Making a product demo video is a lot easier than you think. Here's how to get started.
Identify Your Goal
Before you start planning your demo video, decide what you want to achieve and the perception you want viewers to walk away with. Is the goal to create leads? Do you want to drive purchases, subscriptions, or trials? Or is the goal to increase your brand awareness and educate potential customers? Knowing your end goal will help you plan your video effectively.
No matter your goal, be sure to include a clear call to action (CTA) in the product demo video. Customers may not know what you want them to do unless you clearly lay out their next steps.
Establish Your Target Audience
Next, you need to establish the target audience for your product demo video so you can master the tone and message. You might catch plenty of minnows with a wide net, but you're more likely to hook a big fish with the right bait.
In B2B, there are two aspects to choosing the right target audience:
Identifying your target market segment(s). Relevance is paramount to getting your desired results.
Narrow it down further by determining the ideal customer role and make sure your video speaks to that persona.
Craft a Scenario and Tell a Story
Once you've determined your end goal and decided on a target audience, it's time to start planning the video itself. Craft a story and tell it to your audience. A story is much more effective and engaging than a dry explanatory video of features and benefits.
For maximum effect, your story shouldn't just be limited to individual users. Your product video should articulate the strategic value to the customer organization of making users better at specific job tasks and workflows.
Plan Your Demo Video
Before recording your video, use a storyboard or template to plan your video frame by frame. Planning is key to telling your story in the language of the customer. Your demo should highlight 3-5 customer scenarios that, if improved, would deliver quantifiable value to their organization.
And remember, less is more when it comes to features. Just show the features that give customers their desired outcome. It's not necessary to show them how you got there and all the features, options and "flexibility" your product offers. Leave a little to the imagination. At the end of the day, organizations are looking to eliminate obstacles that keep them from reaching their desired outcomes.
Learn more: What Makes a Memorable Product Demo and Why It's Important
Record Your Product or Service
Record your demo via screen recording, live video, or animation. It is typically easier to audio record your script first to make sure your story is crisp and flows naturally. Recording your audio first also ensures you don't forget to record any crucial video footage. Once you've got your script taken care of, then you can record the visual demo that supports the script.
Edit Your Demo Video
Edit your product demo video, so it's streamlined and concise. Many different types of video editing software exist, some more robust than others. Most Apple and Windows products include some sort of basic video editing software, but there are also sites like Vimeo or Canva that support video editing and sharing. For something more powerful, Adobe Premiere Pro is a subscription-based software that can help you create high-quality, professional product demo videos.
Share Your Product Demo with Your Audience
Once your product demo is complete, it's time to share it. Partner with your marketing team on sharing the demo video with your target audience. Linking to the video within a marketing email is a highly effective way to share your demo video. If your demo video is available on your website, you may want to gate the video with a form to track prospective buyers. Doing so may help you filter out the tire-kickers!
Giving a live demo? Check out our guide: How to Create a B2B Sales Demo Script
Common Product Demo Video Mistakes
When creating your product demo video, try to avoid these common mistakes that reduce the effectiveness of the demo.
Highlighting What the Product Does Instead of What the Customer Wants to Accomplish
Your product may have all the bells and whistles, and your product developers might be extremely proud of them, but none of that matters. That is, none of it matters if you don't explain how your product benefits the customer. If you ignore what the customer is trying to accomplish and why it's critical to their success and focus on what your product does, you'll miss a lot of opportunities to connect emotionally with buyers. Instead, explain how your product will solve customers' most pressing problems and make it easier to get the business outcomes they're after.
Learn more: ​​Product Demos: Selling Outcomes Vs. Features
Ignoring the Decision Makers
Most demos focus on the users with tactical benefits and don't deliver much in the way of a (non-generic) message for the decision-makers. Forgetting the decision-makers can negatively affect the tone of the demo video and reduce its effectiveness because it doesn't articulate the value of your product to the people who ultimately make the buying decision. So, when making your product demo video, don't forget your economic buyers that will be signing off on the purchase.
Putting Too Much Into the Production Value
Naturally, you want your video to look good–it has your brand name attached to it, after all. But don't sacrifice product value for content quality (or meeting a deadline). Put your main time and effort into crafting a strong story focused on a qualified target audience. Flashy graphics and a charismatic actor won't help you if you're not showing how you're going to make customers better at something that's critical to their success.
Dive Deeper
A demo video for your product is a powerful lead generation and customer acquisition tool–if shared with the right audience. The best practices above should help you create a product demo that converts leads into customers, but if you want more insights, check out our Product Demo Training Course to learn how to craft a strong value story and tell it with differentiating conviction.
You might also like:
by John Mansour on October 31, 2022.