If I Were Building a Product Management Organization From Scratch, It Wouldn't Have Product Managers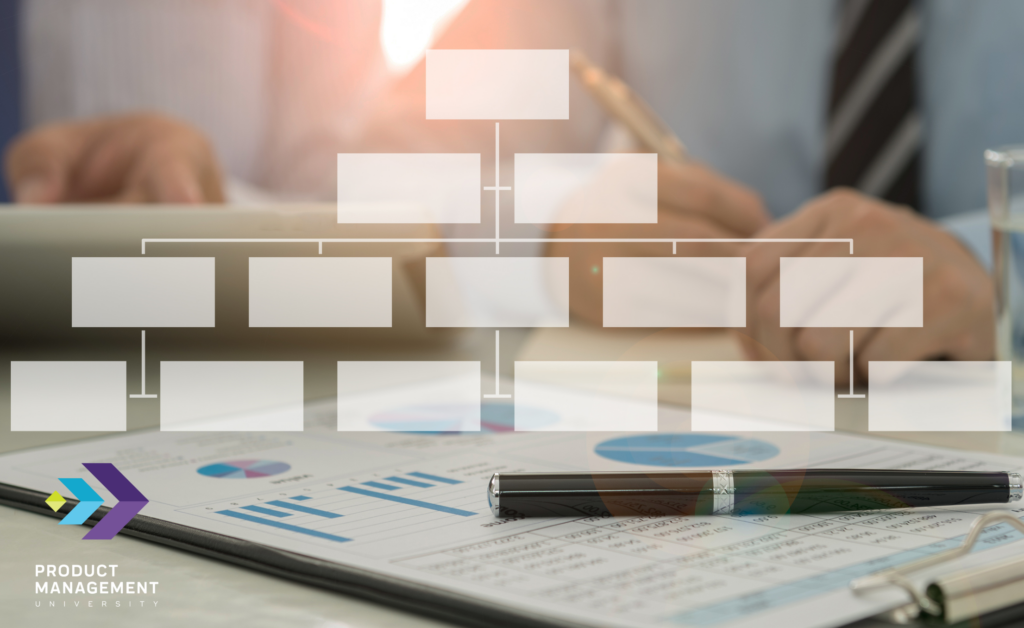 Don't sweat it, product manager purists. Building a product management organization in this manner gets you into your dream job, the strategic product management role you've always wanted, and your new title reflects your actual responsibilities.
There's one catch though. You have to love the market dynamics (yours and the customer's) and the business operations of your target customers way, way more than you love your products or you will fail miserably!
Fundamentals of a Strong Product Management Organization
Here's why I wouldn't have product manager titles if I were building the team from the ground up in a software, SaaS or cloud company.
In most technology companies, the product management organization is structured almost entirely around products. If you're thinking, what's wrong with that, I'll tell you. There are no roles focused on the business of the customer (the organization, not the users) to the extent they need to be.
Here's the other thing. There are countless product manager titles that create even more confusion about who's responsible for what.
Product manager
Lead product manager
Principal product manager
Associate product manager
Junior product manager
Technical product manager
The list goes on!
Then there's the lip service in every product manager job description that would lead you to believe you're stepping into something just shy of a senior executive role. It's a major source of frustration for a lot of product managers when they're not able to do the job as described. One more reason to rethink job titles.
Here's the cold, hard reality. If you're managing the day-to-day rigors of one or more products, you have zero time for proper customer discovery at the level it needs to be done. I'm not talking about user/product discovery. I'm talking about business discovery that starts at the top of the customer organization and ends with users and their job responsibilities. And then there's the business side of product management including vision, strategy, metrics and the financial responsibilities. 
Building a Product Management Organization for Customer Outcomes
If I were building a product management organization from the ground up, it would have three key functions that collectively make up the discipline of product management, but with a much stronger market focus and emphasis on customer outcomes.
Product Operations
Product Owners
(Business) Practice Directors
Product Operations
No surprises here. When it's all said and done, the job of product operations is to establish and maintain an infrastructure (tools, technology, best practices, etc.) that maximizes the effectiveness of all product management roles.
Product Owners
If you're a hands-on, love-my-product, into-the-details person, this is where you belong, and your title accurately reflects what you do.
You own the day-to-day care and feeding of your products.
Sprint planning and backlogs.
Prioritization of routine/minor enhancements.
Keeping engineering teams in-the-know on user roles and how their performance is measured.
Writing functional specifications.
Working with UX on design and usability.
Functional testing.
Participating in scrum meetings.
Etc.
Here's the most difficult part about the product owner role. As the surrogate user, you have to have strong domain expertiseon the job responsibilities of your users and understand exactly how they do their job in detail.
Then you need to be the product expert with the skills to translate user needs into functional specifications that allow UX designers and engineers to distill them down into build tasks.
Here's the good news. What you don't need to worry about is defining the product vision, creating the strategic roadmap, determining market need and financial viability, etc. The practice directors will happily supply you with that information.
Practice Directors
Your job, first and foremost, is to be your organization's  authority (expert) on the "business practices" of your target customers, not the products! In fact, the less product knowledge you have in this role, the better. It's can be a huge encumbrance because it taints your view of the customer.
For example, if your product is a platform that targets the customer's sales function, you should be the authority on business development, lead nurturing, territory management, sales operations, etc. and the relationship between them relative to the goals of the sales organization.
If your product targets the customer's finance department, your practice directors should be the experts on AP, AR, asset management, budgeting, financial compliance, financial reporting, etc. and how they interact with one another in the interest of the finance department's strategic priorities.
In other words, your team of practice directors should mirror a typical customer org chart for the disciplines your products support.
You don't need a practice director for each customer function. Think about customer functions that are complementary and group them under a single practice director. For example, a single practice director could be responsible for training and development and talent management in an HR department.
Before we get into the responsibilities of the role, it's worth stating again, you have to love the market dynamics (yours and the customer's) and the business operations of your target customers way, way more than you love getting your hands on the products. If you don't you will fail miserably in this role.
Think of the practice director as the role responsible for the business side of product management, but with a stronger value focus and broader responsibilities that are more strategic to the customer and your organization.
The practice director is ultimately expected to deliver two outcomes.
Make the customer functions (supported by your products) quantifiably better at whatever they do in ways that have strategic value to their organization.
Make sure the value you're delivering to your target customers supports the strategic and financial goals of your own organization.
The Market-Facing Perspective
The practice director is responsible for establishing the vision and strategic direction for the products that support their customer functions. Here's the twist. The vision and product direction have nothing to do with the products themselves.
Product vision and strategic direction are defined first in terms of customer outcomes and customer business priorities required to achieve those outcomes.
For example, if you're the practice director for the customer's business development and territory management functions, your product vision might be expressed in terms of market share and new account acquisition as those reflect the ultimate goals of those functions.
Your strategic direction would mirror the top business initiatives of sales organizations relative to meeting those goals. In other words, your strategic direction would reflect the top priorities of sales organizations across the market as it relates to acquiring new accounts and growing market share.
It doesn't stop there. You'll need to be well informed on what they're doing specifically, to build higher quality pipelines and improve close rates, the impact on the jobs of the business development reps (BDRs) and account executives (AEs). What specific parts of their job have to change, why and how? What does sales operations have to do to support those priorities?
As you can see, there's a significant amount of customer discovery that's required to ensure your product direction and the subsequent execution is consistently aimed at high-value targets.
This dialog is all about context. If you're a practice director and someone asks you what the top priorities are for the sales organization in your target markets, you should be able to articulate what they're trying to accomplish, why it's critical to their success, the obstacles standing in their way and the changes they're making to eliminate the obstacles.
There's no part of that dialog that requires practice directors to have any product knowledge. It's all about the market and your target customers.
The Business Perspective
Once those customer priorities are fleshed out, it's time to determine which of those priorities you should invest in and the value of each to your organization. You'll need support here from your product owners, but again, you're determining the business value of helping your customers get outcomes that are strategic to their business. 
The manner in which you're doing top-down discovery also validates the importance of the issues, allowing practice directors to accomplish two things in one step, the discovery and the validation.
If you're thinking these are typical responsibilities of product managers, you're partially correct. In theory, product managers should be doing these things for their products, but here's why most are not.
First, many individual products do not align neatly to a customer function, or you have multiple products that support a single customer function. In either case, most product managers aren't in a position to own a customer function and set direction accordingly for the products that support it. But that's not the biggest reason product managers aren't business practice experts.
The biggest reason most product managers are challenged to operate more strategically is because they're tasked with the product owner role in addition to their product management responsibilities. It's a recipe for mediocrity because no human being has the capacity to do both to the extent they need to be done, even when they have the skillset, which few do.
It's a huge blind spot for product management leaders in terms of how they structure their teams. In a practice director/product owner structure, you generally don't need more headcount. They just need to be structured differently and there's a completely new skill set required for the practice director role. 
The rule of thumb is several product owners to a single practice director to get the 1 + 1 = 3 effect. Practice directors are operating high and wide whereas product owners are operating narrow and deep. Together, they encompass all of the WHO, WHAT, WHY & HOW expertise required to deliver solutions that have measurable value to the market, and they're able to do it in a way that moves the needle on your own organization's strategic and financial goals.
Directors & VPs
Think of yourselves as portfolio managers. Sure, you have the pure management responsibilities for leading a team and getting results, but the other part of your job is to make sure the collective priorities across all products are in sync in terms of improving customer outcomes and market value of your portfolio.
Back to Reality
In reality, the product manager title isn't going away anytime soon. If anything, there are going to be more variations of the title forthcoming.
Here's the irony of the product manager role. A large part of product management has nothing to do with the product. The product doesn't become relevant until you're downstream defining and scoping the actual product solution.
The upstream part of product management (practice director) is more about identifying what's most important to your target customers from the top down and determining if there's a way for your organization to make money with solutions that meet those needs.
Here's the other element of reality. The time has probably come to split product management into two distinct functions as described herein. Agile development has bled so far back into product management that product vision and product strategy have become an afterthought, not to mention the business side of product management.
The lack of product vision and strategy is creating a big liability for your organization as a whole. When the overlap between product management and agile development is too great, the focus is largely on tactical user problems and outcomes that are important to your own organization with little or no regard for strategic customer value.
How can you possibly know if the user problems you're solving are the customer's most critical problems if your starting point isn't the business outcomes that are strategic to your target customers? The short answer is, you don't!
It's time to make product vision and strategy a core focus of product management again because of the value focus and clarity it establishes for all the downstream execution. But this time around, it can't be the responsibility of the traditional textbook product manager. It just doesn't work at scale.
Enroll your team in a Product Management University Course and learn how to structure your product management organization to deliver maximum value to the market and your organization.
You might also like:
by John Mansour on March 15, 2023.