The New Customer Success Manager – Leading Strategically vs. Reacting Tactically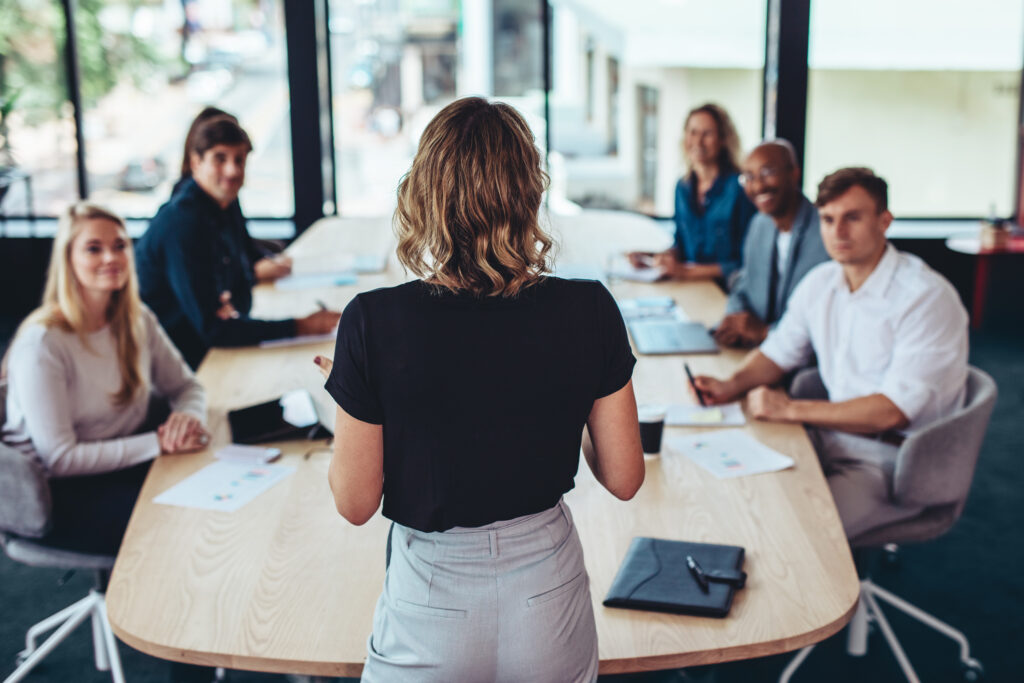 The importance of the customer success manager role has grown commensurately with the popularity of subscription-based/recurring revenue models because of the implications on customer retention, wallet share and overall account revenue.
What is a Customer Success Manager?
The ultimate goal of a customer success manager is to make sure existing customers get the intended value from your products/services in ways that can be quantified. Ideally, that value has strategic implications for the customer organization, making your products even more mission critical.
The title of customer success manager is quickly replacing the account manager job title in B2B, especially in software/SaaS/cloud companies for two primary reasons:
When customers are able to quantify value they get from your products, they're all the more likely to renew their subscriptions and buy add-on products.
Investors are placing more weight on customer retention as a critical measure for determining the long-term investment value of a company and its products.
Leading Strategically vs. Reacting Tactically
The difference between an account manager and a customer success manager is best characterized as playing defense (reacting tactically) versus offense (leading strategically).
The Account Manager
The account manager role is more defense than offense, primarily focused on resolving customer issues as they arise and giving customers a single point of contact for everything.
Secondarily, account managers identify opportunities for add-on products and introduce customers to new products, both in an effort to grow account revenue. Some account managers, often referred to as farmers, carry sales quotas with the primary responsibility of harvesting more revenue from each account.
The typical thought process for account managers is, if they keep the laundry list of customer issues at bay, customers are more likely to buy add-on products. In other words, create satisfied customers.
The Customer Success Manager
Although customer success managers still own the customer laundry list, their role takes a much more strategic approach than an account manager with the primary focus on making sure customers get quantifiable value from your products, hence the title change.
The thought process for customer success managers is, if customers can quantify the value they're getting from your products and that value has strategic implications for their business, they will continue to renew their subscriptions and give you preference over your competitors when the need for add-on products arises.
Product Management and Customer Success, It's Time to Buddy Up!
Expanded Responsibilities for Customer Success: Three Major Changes
In order to meet their objectives, the responsibilities of customer success managers have expanded well beyond those of an account manager. There are three new areas of responsibility for CSMs that weren't a staple of the account manager role.
Building higher-level relationships in the customer organization.
Facilitating strategic planning meetings and creating customer roadmaps.
Positioning value of existing and add-on products.
Building Higher-Level Relationships
In a situation where account managers are dealing primarily with people at the execution level, it will be imperative to cultivate relationships with senior managers and executives. Here's why.
If your goal is to make sure customers get strategic value from your solutions, you'll have to be connected with people who understand what the customer's strategic priorities are, why they're important to the customer's success, the obstacles standing in their way, and the impact on areas where your products are used.
Facilitating Strategic Planning Meetings & Creating Customer Roadmaps
Once those higher-level relationships are established, facilitation skills and customer discovery techniques are your ticket for leading customers strategically instead of reacting to every tactical need.
The purpose of regular strategic planning meetings is to build a stronger partnership by understanding what's driving your customers from the top down and identifying additional areas where you can deliver greater quantifiable value.
With that level of understanding, your focus and the focus of your customers shift to action items necessary to execute on those top priorities, the customer roadmap. It allows customer success managers to put each line item on the customer laundry list into proper perspective (show-stopper/important/nice-to-have) based on their strategic priorities.
Positioning Existing and Add-on Products
There are two primary situations where strong value positioning skills are highly beneficial to customer success managers.
Customers don't always use every product or service they purchase during the initial sale. That means customer success managers often end up in a position where they have to "re-sell" those products in order to help customers meet their strategic goals.
Once customers are one board with your strategic roadmap, add-on products and services may be required for customers to execute on their priorities.
In either case, customer success managers don't need to be experts on the products. They just need to be experts on the scenarios those products support and the outcomes they deliver. Higher product usage generally translates into more revenue too!
The Bottom Line on Customer Success Management
FREE TRAINING SEMINAR: Making the Shift From Tactical to Strategic in 3 Steps
The customer success role is far more rewarding than the account management role because it elevates account managers from "problem list managers" to a role that's far more strategic, to both the customer and to your own organization.
Sure, some of the new responsibilities are outside the comfort zone of the typical account manager but these skills provide a rock-solid foundation for career growth in any customer-facing role. Plus, they're a difference-maker for anyone aspiring to be a senior executive.
Customer success management is all about starting with the end in mind and then eliminating the obstacles standing in the way of those (customer) outcomes. Everybody wins! How simple is that?
If you want to take your account managers to the next level and grow them into strategic customer success managers, check out The School of Customer Success and then contact us about a personalized training workshop for your team.
by John Mansour on January 18, 2023.