The Situational Sales Playbook – A Minimalist Approach to Sales Effectiveness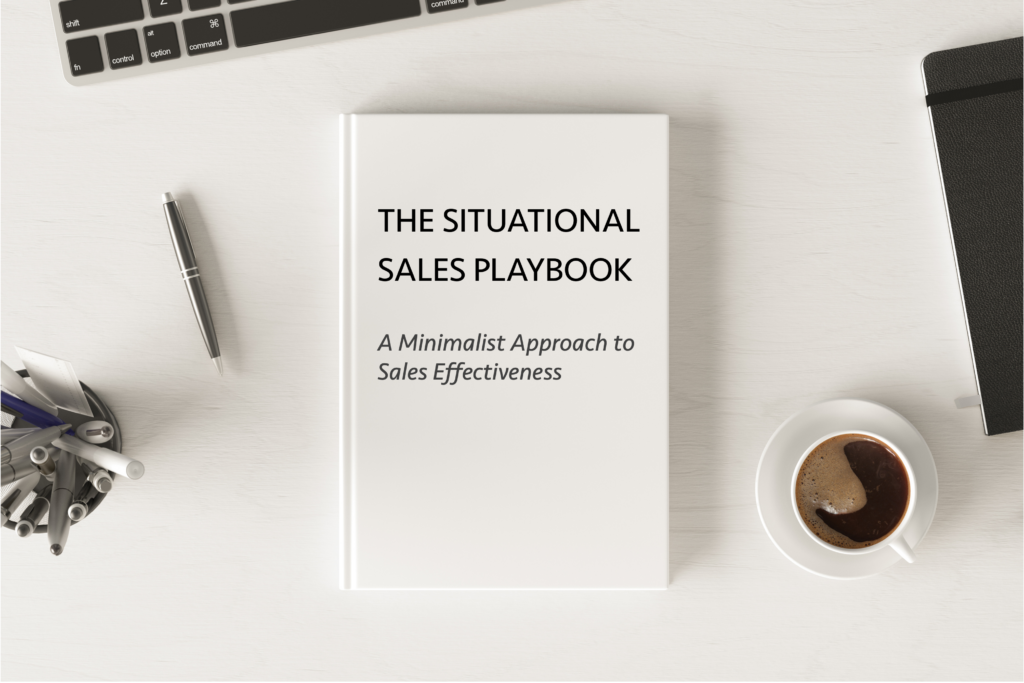 The sales playbook is a double-edged sword. Salespeople ask product marketing for a lot of content, most of which never gets used.
If you're a salesperson, the most uncomfortable situation is when you don't have an answer to a buyer's question. In most cases, salespeople think it's not OK to say, "I don't know. Let me get back to you." The truth is, it's just fine. You have another reason to stay in touch and keep a pulse on the deal.
That scenario one of the biggest drivers behind the laundry list of artifacts product marketing teams are asked to create, only to go unused, or become a one-hit wonder! It's a no-win situation for sales or product marketing.
Here's a better alternative.
The Situational Sales Playbook – Less is More!
Poll your sales team and come up with a top 10 list of the most common situations they encounter on a daily basis. Start here. This is your base playbook.
You'll hear things like:
Tell me about your company.
Give me an overview of product X.
How would you compare yourself to [competitor name]?
Can I talk to some customers that are using [product name] successfully?
Can you give me pricing/proposal?
Should I forecast [prospect name] this month/quarter?
I have a discovery meeting with a senior manager or senior executive.
I'm trying to start a conversation via email/social media.
I'm trying to generate interest in a new product.
ABC company wants a demo.
Here's the good news. Most of the above situations require very little content for a highly effective response.
For example, "tell me about your company" is one simple conversational sentence.
"Give me an overview of product X" is one statement and 3-5 user scenarios.
Preparation for a discovery meeting is a 1-pager with key talking points and a few insightful questions that exude credibility.
The key to keeping these artifacts simple is making 80% of the narrative about the buyer instead of the company and/or the product (20%).
Here's the most important part of creating sales tools. The more you make them about "what we do for the buyer" vs. "what we do," the easier it is for salespeople to internalize and deliver the message in their own style.
Do your best to create tools that keep salespeople in their comfort zone, or make it easy for them to develop or expand their comfort zone. The more you can do that, the more success they'll have. And the fewer artifacts (crutches) they'll need from product marketing (that never get used).
If you want to make your products easier to sell and easier to buy, sign up for a 101 Basic Skills Product Marketing Course. We personalize the training to your products and your markets so you know exactly what good looks like for you because we'll do it together in the classroom. You won't' have to "figure it out" after the training!
by John Mansour on March 16, 2022.