Customer Innovation is the Best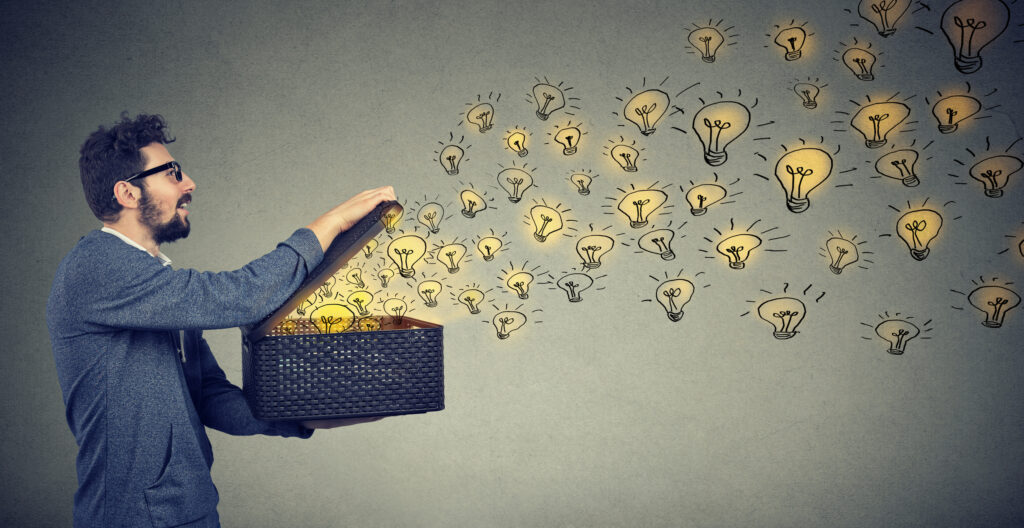 The best kind of innovation is when you don't have to build anything to offer a new solution.
Customer innovation comes in many forms. The best possible situation though, is when customers come up with a new way to use your product that you never thought of, and it doesn't require you to do anything other than expand your positioning.
One of our recent clients, Gensler, has done just that with our Product Management University On-Demand training.
About Gensler
Established in 1965, Gensler is a leading global design, architecture and planning firm that serves more than 3500 companies worldwide in virtually every industry. In 1995, Gensler began designing & developing Software-as-a-Service (SaaS) products to help solve their client's toughest problems and enable data-driven decision making.
Gensler Strategy and Product Management
The pandemic initiated a dramatic change in the way the workplace operates. This presented an opportunity for Gensler to reimagine the workplace, both physically and virtually. They quickly pivoted to identify a model to meet the needs of how their employees interact with their professional environments.
Gensler's leadership realized that a strong product management foundation was essential to stay ahead of the changing needs of the market and expectations of their clients.
Gensler's Product Management Priorities
As Gensler's clients are at the forefront of their business, Product Management's focus was to enhance and streamline their customer feedback loops. They needed to implement process improvements to better align their client success teams, marketing, sales, and products to deliver faster and more consistent communication. By providing the necessary training tools to their employees, Gensler can better meet the evolving needs of their clients.
Obstacles to Executing on Their Priorities
Obstacle 1: Due to the pandemic and dramatic shifts in the market, Gensler needed a more rigorous framework to keep the strategic focus around what they're building, why they're building it, and how they're talking about it.
Obstacle 2: Gensler is a B2B product organization vs. B2C, which requires a broader view of the customer (beyond users) when it comes to product strategy. Many product management resources and training programs are based more on B2C principles, which focuses largely on users with little or no connection to the customer's top-down strategic priorities.
Obstacle 3: The Gensler team could not physically travel and had limited time to dedicate to a virtual training course.
Innovating to Eliminate the Obstacles
While all Proficientz training programs eliminate obstacles 1 and 2, it was obstacle 3 where Gensler embarked on a scenario that led to the creation of the on-demand training.
When Proficientz created its on-demand curriculum, there were two primary objectives:
Offer training for individuals with no experience that want to pursue a career in product management/marketing.
Make it simple for new hires (individuals) of existing Proficientz clients to come up to speed faster without juggling schedules and taking time out for a 2 or 3-day training course.
We never considered the third scenario that Gensler deemed highly valuable.
Gensler enrolled their entire product management team in Product Management University On-Demand. They felt that going through the course together as a team would allow them to leverage the discussions and complete the hands-on exercises together, with the added convenience of taking one or two lessons at a time as their schedules permitted.
The incremental approach to learning allowed the team to progressively put the training into practice, which made the change management more fluid in their regular day-to-day.
In addition to helping product teams take a more strategic approach to planning, the training also improved execution as the customer value targets are at the forefront of the design and development teams. This helped to eliminate the any outside learning variables along the way.
The Gensler product team is now better aligned on the primary focus of their key customer initiatives and can better commit to processes that enable them to build the right solutions. The training helped to fill in some key missing pieces which streamlined the team's processes, allowing them to scale and execute more effectively.
Outcomes
According to Kate Pichelman, Head of Product & Cross-Platform Digital Strategy at Gensler, "It gave our Product Team a new perspective on how to address customer value. We shifted our mindset from successful products to successful customers. We have already begun making decisions and prioritizing around what customers need to be truly successful in their roles, resulting in strong product offerings and more loyal customers."
The convenience of the on-demand training, and the fact that the team could go through the lessons together and adopt in small increments, was instrumental in helping Gensler put the framework into practice so quickly.
For Product Management University, we just added a couple of new scenarios to the positioning of our on-demand courses and hope other clients will consider a non-traditional approach to training their teams that may prove to be more valuable than traditional methods.
by John Mansour on April 12, 2022.