Product Portfolio Management & the Strategic Ripple Effect 9 of 10 – The Best Product Launches Launch the Story, Not the Product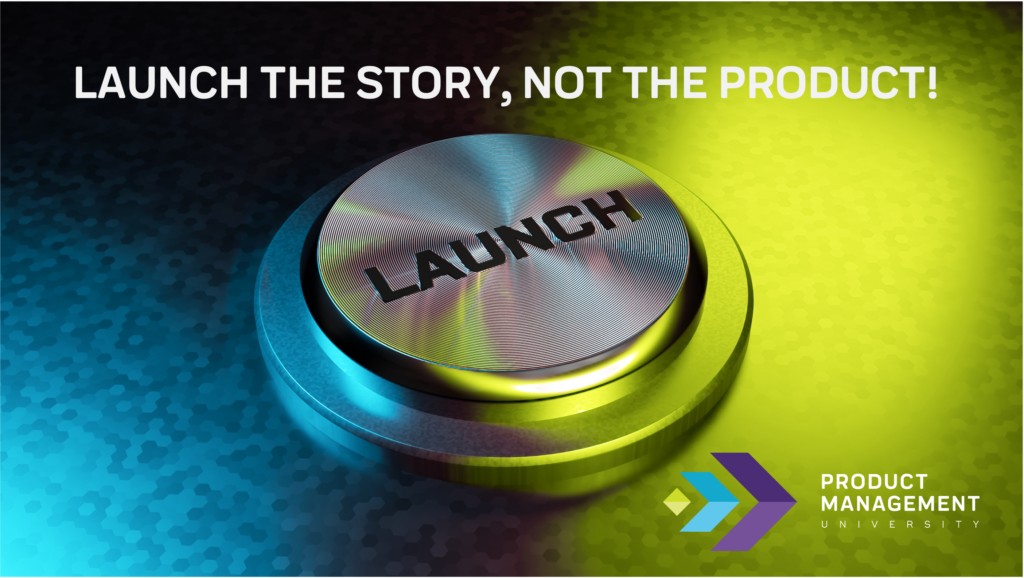 The best product launches are like the cream cheese frosting on a decadent chocolate cake!
You've just built some cool new A.I. enabled product or feature set and everyone's totally energized over the upcoming announcement and marketing launch activities.
The new product is going to boost your differentiation in the competitive space. Existing customers have greater confidence you're keeping pace with or staying ahead of the technology curve in ways that benefit them. You've got customer references with success metrics to make your value story real. All good, right?
Product Launches and the Most Common Mistake
Here's the most common mistake technology companies make, and it'll take every bit of wind out of your launch sails.
Technology companies are infamous for launching "the product" instead of launching the value story around the product.
Here are a three examples of recent press release headlines for new products/features. Play the role of prospective customer and see if any of these headlines give you a reason to read the body of the press release.
[company name] expands its AI coach language to 96, the most in the industry.
[company name] introduces fully integrated video that expands the power of the [company name] technology platform.
[company name1] and [company name2] partner to empower manufacturing supply chains with automation.
None of these headlines answer the "why do buyers care" question. With that as the backdrop, there's a good chance all of your launch content and messaging follows the theme of the headline in the press release.
In other words, it's entirely possible your marketing launch isn't telling your target customers why they should care about something that in all liklihood, has value to them. Lackluster sales and/or poor adoption shouldn't come as a surprise.
Since this entire series of articles is about the ripple effect of product management, there's a good chance the content for your product positioning (post 7 of 10), sales enablement tools (post 8 of 10) and marketing launch activities was created in a silo in product management long before the product or feature set was ever built (posts 4-6).
Huge ripple effect? For sure, but let's not stop with the product value story. Here's the bigger picture and the whole point of this post and the strategic focus of the entire series.
If product management starts with a customer-facing portfolio vision and a rolling 24-month portfolio strategy, it pretty much guarantees that the collective value of every significant feature set that goes into every product will have clear and strategic intent/value to the customer because you're operating as a single unit and all products are marching to a grand plan for the portfolio.
And if it has strategic value to the customer, that means strategic value to your organization.
If you're practicing traditional product management, your risk of building, marketing, selling, launching and delivering a collection of lower-value features goes up significantly because product managers aren't collaborating to collectively move the needle on the customer's top strategic priorities (no portfolio vision or strategy).
Here's the bottom line. Your products and technologies are always the enabler or the vehicle that actually delivers the value to the customer. How you design and build products doesn't change in a portfolio management model. The intent of that design and development changes a lot.
If you're interested in how a portfolio management and portfolio marketing model can make your product launches more effective, contact us and see how our training programs can elevate the performance of product management, product marketing, sales, customer on-boarding and customer success teams.
Becoming More Strategic
Subscribe to The Product Vibe or follow Product Management University on LinkedIn to make sure you get the 10-part post.
by John Mansour on October 19, 2023.